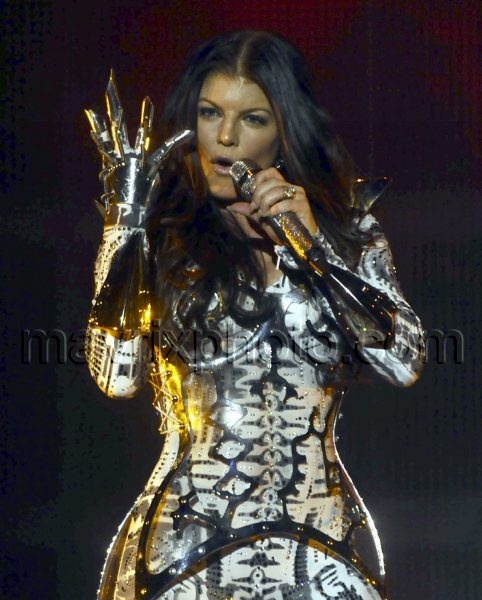 Fergie and the Peas Live in Athens
Curvaceous Fergie shows off her stunning figure in a silver costume during her performance with The Black Eyed Peas at the 2010 Terra Vibe Festival in Athens, Greece.
The 35-year-old singer/actress, who has reportedly said "she enjoys a structured life but has learned to fly by the seat of her pants when awesome opportunities arise", is currently touring with B.E.P for their The E.N.D. world tour.
With five studio albums under their belt The Black Eyed Peas don't seem to be letting up any time soon.  The group recently performed at the 2010 FIFA World Cup opening ceremonies in South Africa and according to reports they've recently become the subject of a special 3-D film with "Avatar" director James Cameron reportedly penning the storyline.