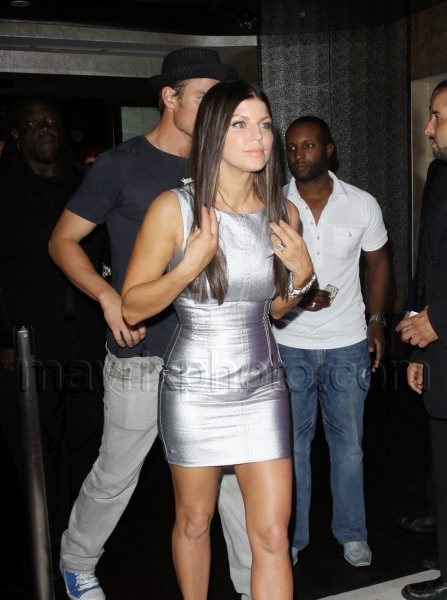 Fergie is Friggin' Hot!
Fergie was all up in Miami for her birthday yesterday, celebrating with her husband at LIV nightclub in the Fontainbleu hotel. I don't know where she got that dress, but she should shop there more often. Homegirl is looking fresh in that mini dress!
She's also (apparently) looking to spread her genes around. She recently said:
"I definitely want kids, but just not while I am touring with the Peas. It is not pragmatic for me to be doing 100 walkovers with a bun in the oven, so I am going to leave that for afterwards."
Besides hanging out with her husband, Fergie also made time for a quick performance with the Black Eyed Peas.