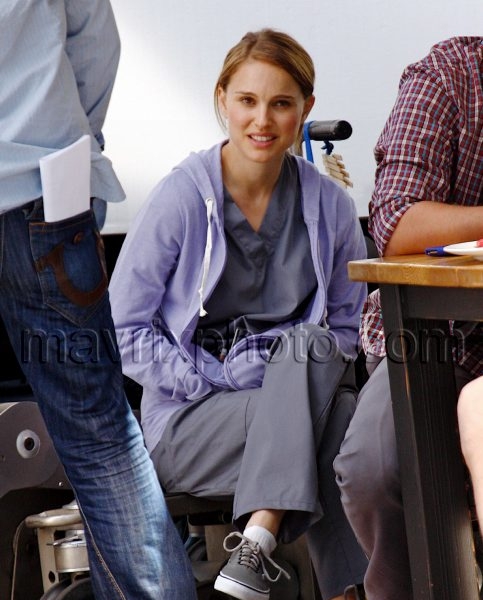 Friends With Benefits
Ashton Kutcher and co-star Natalie Portman were spotted filming scenes for their new movie Friends With Benefits in LA today.
Natalie was sporting doctors scrubs so I presume her character works in the medical profession….. but there's not a lot of info about the plot floating around (other than the obvious which you grasp from the title of course). So we'll just have to wait for more scenes to find out what happens next.
And by the way, is there anything Natalie doesn't look good in?!