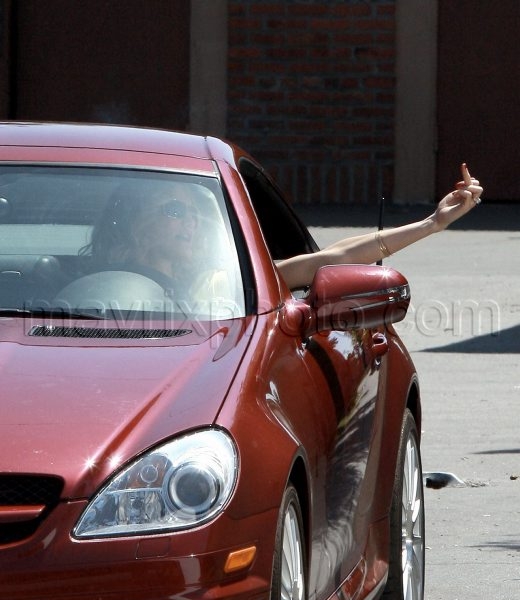 Tell Us How You Really Feel, Cameron
Cameron Diaz shoots a scene on location in Hollywood for her upcoming film, Bad Teacher. During filming, Cameron applied makeup and smoked a cigarette behind the wheel of a Mercedes coupe and flips the middle finger. Taking a break later, she keeps out of the sun using a pink Asian-style umbrella to protect her delicate skin.
If there were any questions as to whether or not she was still steaming hot, the photos that are coming out of the filming process are putting them to rest. She's just as gorgeous as she was back in the 90s!