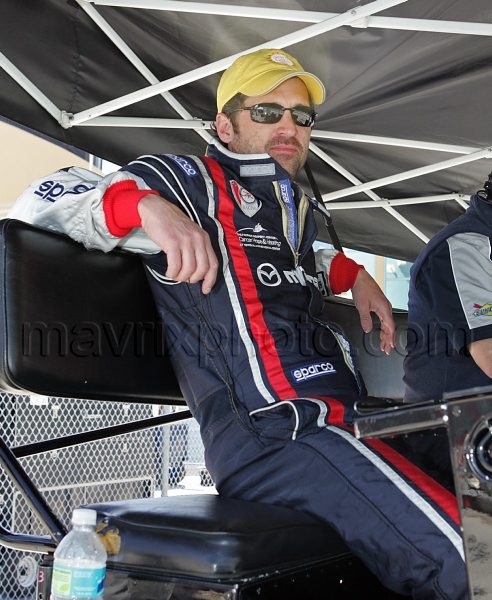 From McDreamy to McDrivey
Patrick Dempsey has a lot more going on than just his role as McDreamy on Grey's Anatomy. He's also a race car driver, and he reportedly sneaked a clause into is Grey's contract stipulating he can race cars whenever he's not working. Smart move, especially considering studios don't usually go for that kind of thing.
Yesterday, our cameras caught up with Dempsey as he was lounging in his pit box prior to practicing at the Grand Am Miami Grand Prix at Homestead-Miami Speedway in Florida. Somehow, he looks just as good in a racing jumpsuit as he does in scrubs.