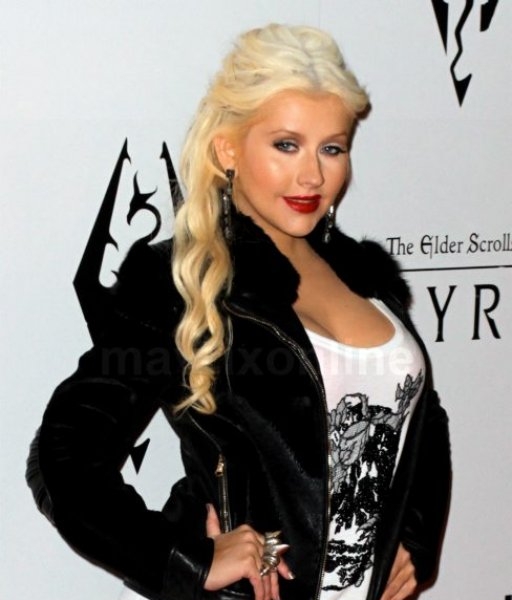 Christina Aguilear & Paramour Matt Rutler Attend Elder Scrolls V: Skyrim Official Launch Party In Los Angeles
Pop star and "The Voice" judge Christina Aguilera took her boyfriend Matt Rutler as her date to the Elder Scrolls V: Skyrim Official Launch Party held at the Belasco Theater in Los Angeles.
Christina kept things edgy, wearing a loose Alexander McQueen white t-shirt with leggings and over the knee studded boots with a Versace leather jacket while Rutler fell into suit, wearing jeans a grey button up shirt with a red tie and a leather jacket, as well.
Christina might seem like an unlikely video game fan, but it proves that the medium hits all sorts of people and that you can't really presuppose what anyone loves.
Currently, Christina's gearing up for a brand new season of "The Voice," last week she was seen taking press photos with the other judges at Sony Studios.