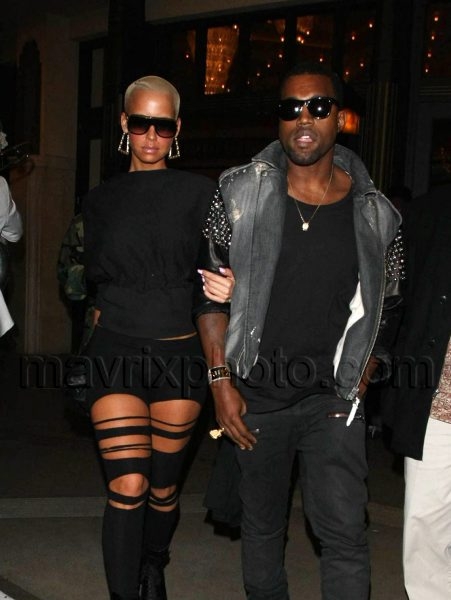 Kanye West and Amber Rose catch Avatar at the Grove
Kanye West has been keeping a pretty low profile lately, but last night our cameras spotted him at The Grove strolling hand in hand with his girlfriend, Amber Rose after catching the new Avatar movie.
Kanye's outfit looks pretty low key, until you check out his right hand. His gold pinky ring is HUGE! That's the biggest gold nugget I've ever seen (outside of a museum, at least).
Bling, bling. Money ain't a thing!