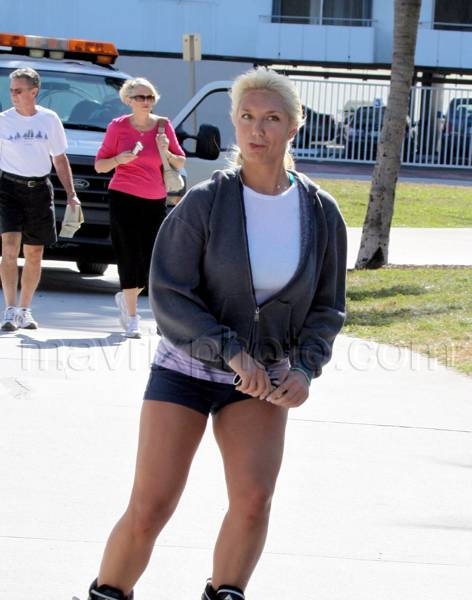 Brooke Hogan is Smart
While her mom and half of Hollywood are freezing in Park City, Utah this week, Brooke Hogan is rollerblading in short shorts. One of the Mavrix photograhers ran into her as she was gliding down the sidewalk and snapped these exclusive pics. Smart girl! Why go to the mountains, when you can be warm and lounge on the beach?
I think Brooke can teach her mom a thing or two about being a low-key celebrity!