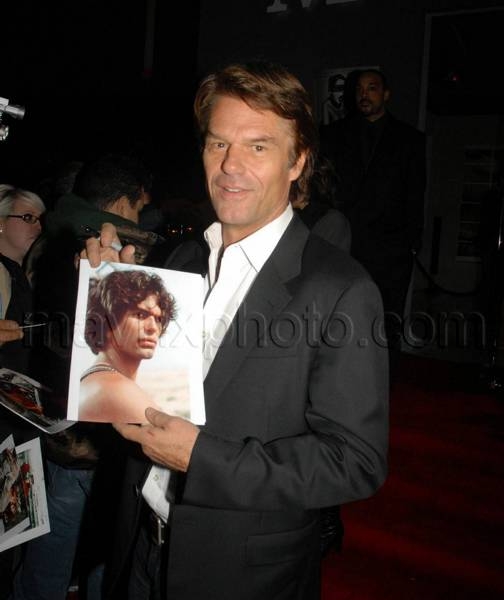 Harry Hamlin Used to be a Major Stud Muffin
Harry Hamlin and Lisa Rinna were signing autographs outside of a gallery opening in Beverly Hills, and Harry was signing some of his old school headshots. I'm not sure if he brought them along with him or if a fan had some in her purse, anticipating he'd be there (I'm not sure which would be more pathetic, to be honest with you).
You know who he used to look like? That Adrian Grenier guy from Entourage, but a little more blue collar. Kind of like if Adrien were working in a steel mill or something. They've got the same hair and everything!