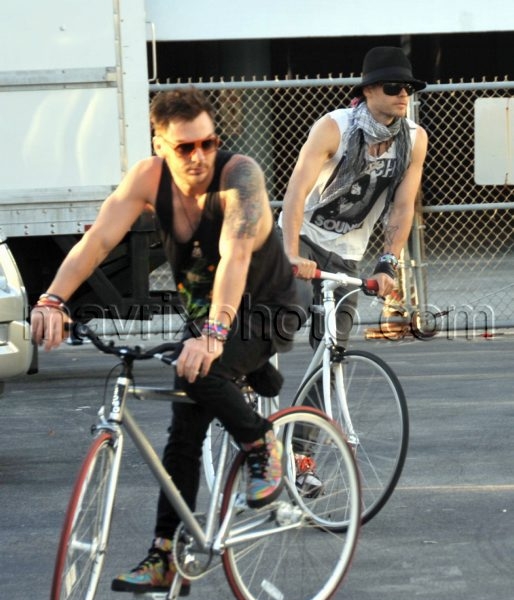 Help Us Find Shannon Leto's Bike!!
According to Jared Leto's recent twitter post a bike thief stole brother Shannon Leto's bike last night whilst they were in Miami Beach performing with their band 30 Seconds to Mars.  Jared tweeted, "I HOPE WHOEVER STOLE SHANNONS BIKE LAST NIGHT IN MIAMI ROTS IN F**ING HELL. XO  P.S. IF YOU FIND THE B*STARD YOU KNOW WHAT TO DO".
Bike thefts are rife in Miami Beach with this happening all of the time!!  We were lucky enough to catch up with the brothers earlier in the day whilst they took a bike ride before the theft.  Shannon is seen here riding the bike we believe was stolen.
Please help us find Shannon's bike and if you find it please let us know asap so we can get it returned to him!!
Update: Be on the lookout for a silver Swobo Sanchez, not many of these around in Miami Beach!