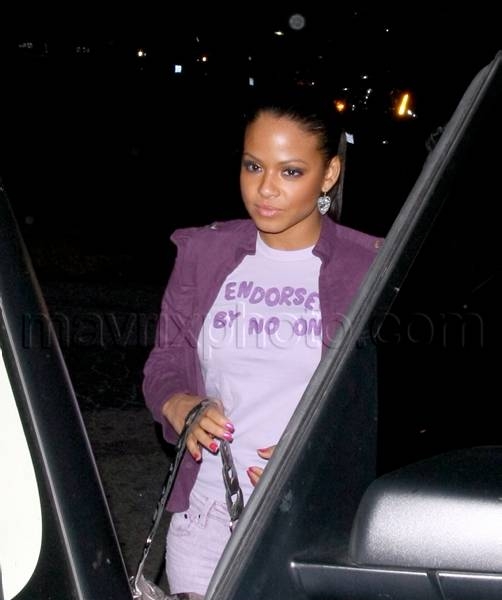 Hey, Remember Christina Milian?
Remember Christina Milian? At first, I thought she was an ex MTV VJ or something, but after scoping out her Wiki page I realize she's a singer/actress of some sort. She was even in a Matthew McConaughey movie!
I don't care how famous she is or how many songs she's sang…there's no excuse for that shirt. Shirts with cheesy messages on them belong on the clearance rack at Spencer's or Anchor Blue stores, not on celebrities.