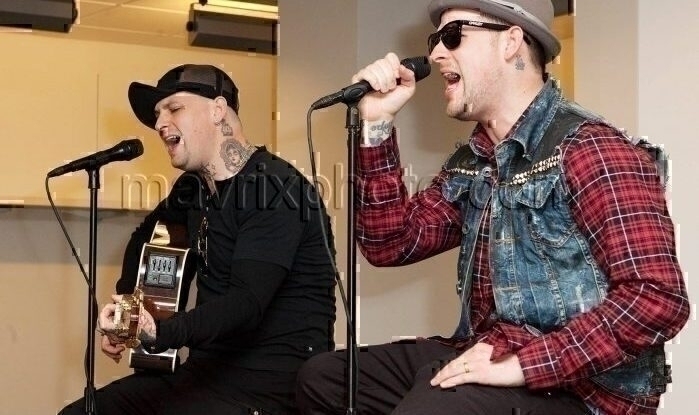 Joel and Benji Madden Live
Cracking a few cute smiles, rocker bros Joel and Benji Madden of Good Charlotte perform their final free promotional concert at Macy's inside Aventura Mall in Florida this afternoon.
The pair, who are promoting their new album Cardiology, happily posed with fans and signed autographs.
Joel, papa of two little ones with wife Nicole Richie, recently celebrated daughter Harlow's third birthday.  The doting father has spoken of the difficulties he's had with writing lyrics about his personal life…
'The song I wrote for my daughter, Harlow's Song, it's about as personal as it gets. I didn't even want to put that one on the record.  But then at the end of the day I write songs, it's what I do and one day I want my daughter to hear it and feel special and know that the song is about her.'
So sweet!