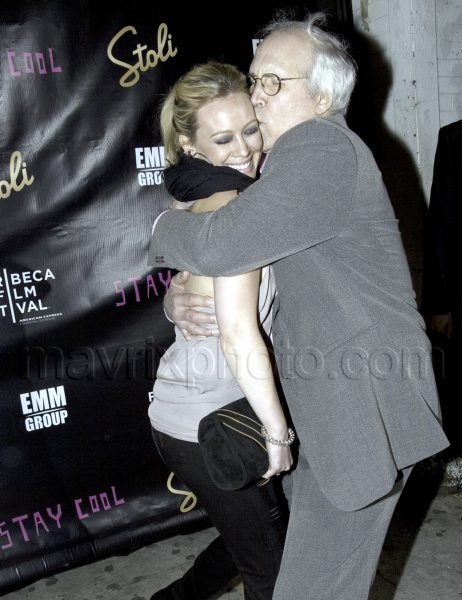 Hilary Duff and Chevy Chase: The Oddest Odd Couple Ever
Hilary Duff and Chevy Chase were together at the after party for the Stay Cool premiere at the Tribeca Film Festival.
It's weird to see the two of them together, uncomfortably embracing on the red carpet gum-encrusted pavement. That's something you'd expect out of Heidi and Spencer, not my beloved Chevy Chase!
But how cute is Hilary in that outfit? The scarf is ubercute, the hair is funky fresh and the makeup is perfect. She needs to give her stylist a raise!