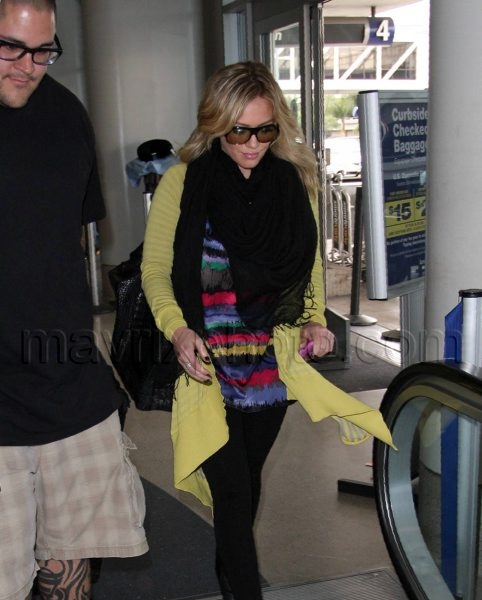 Hilary Duff is Leaving LA
Hilary Duff has been pretty damn busy lately, with the filming of her new TV show, her charity functions and all the jet setting she does. This is the first post I've written about her in quite some time that didn't involve some sort of charitible organization or work function for her…so when these pictures were taken of her leaving LAX today, I hope she was headed to a vacation somewhere — it seems like she could use the break!
And not for nothing, she's been looking HOT in every photo set I've seen of her. She's really upped her style profile, and it's working for her. Keep it up, Hills! I'm really liking the fabulous new you!