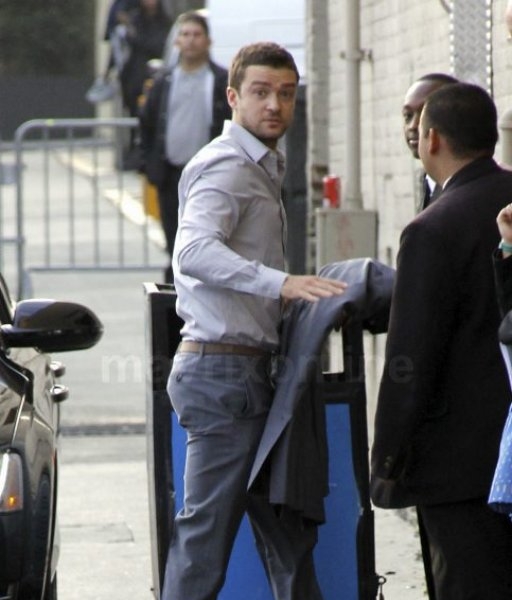 Justin Timberlake Joins Amanda Seyfried On Jimmy Kimmel Live In Los Angeles
Justin Timberlake waves to photographers from the alley behind the El Capitan Theater where "Jimmy Kimmel Live" is taped.  Timberlake was on the show with actress and In Time co-star Amanda Seyfried.
Justin, as always, looked crisp in grey slacks and a light blue dress shirt, not that it even matters what Timberlake wears cause he always looks good.
Reviews for In Time have yet to be posted, but Justin's current box office reign ensures that this will likely be a smash hit.
"In Time" is set for release on October 28.