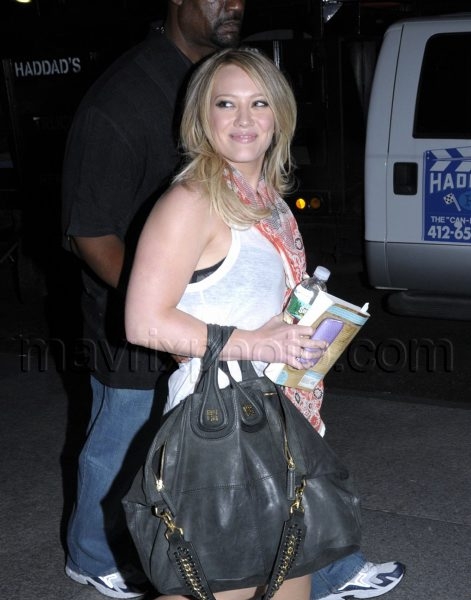 Hilary Duff on the Set of Gossip Girl
We all know that one of my favorite young actresses, Hilary Duff, is slated to do a guest spot on Gossip Girl, and yesterday she started filming with Ed Westwick and Taylor Momsen. And guess what? She brought her own bodyguard! Are the streets of NYC that dangerous during the day, when you're surrounded by tons of cast and crew members?
Then again, I guess you can never be too careful…Miley Cyrus' stalker was just re-arrested for following her all wayt to Florida!