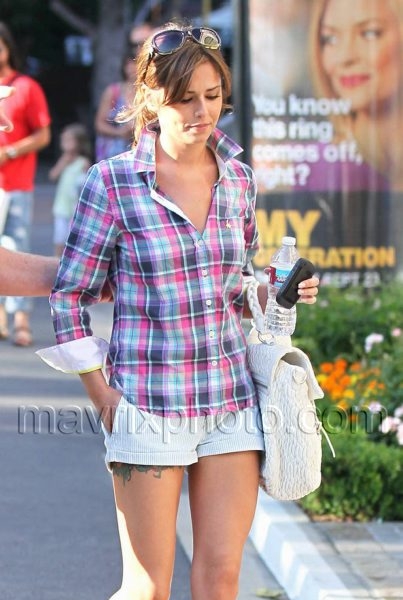 Hough Is A Savior
Cheryl Tweedy and Derek Hough spend the afternoon together at The Grove shopping center while the UK pop star is slowly recovering from malaria.
Cheryl, was recently quoted as saying Hough is responsible for saving her life after insisting on further tests which revealed the deadly disease. "Derek saved my life. If he hadn't spoken out to the doctors and told them he thought something was seriously wrong I would probably have died," one newspapers quotes.
The pair, who are very close and maintain they are just friends, visited the clothing shops Nordstrom, Abercrombie & Fitch and Nike.
Good to see you are feeling better Cheryl!