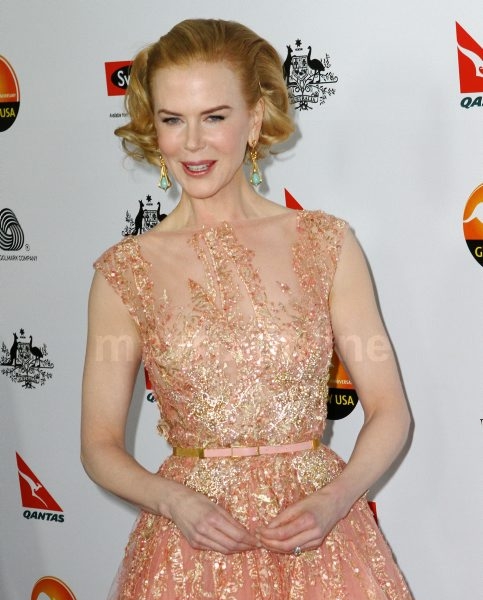 2013 G'Day USA Black Tie Gala
Hugh Jackman, Nicole Kidman & her Country singing husband Keith Urban along with other celebrities made an appearance at the 2013 G'Day USA Black Tie Gala which was held at the JW Marriot at LA Live! in Los Angeles.
Nicole looked gorgeous in a tan lace A-line dress with tan high heels and her red hair pinned up in curls while Keith wore a black suit with red plaid shirt and a black tie.
2013 Oscar nominee for Best Actor, Hugh Jackman looked dashing & handsome as ever in a black tuxedo.
Other celebrities in attendance were, John Travolta with his wife Kelly Preston, Elle Macpherson, Naomi Watts with her husband Liev Schreiber, Rose Byrne and Toni Collette to name a few.