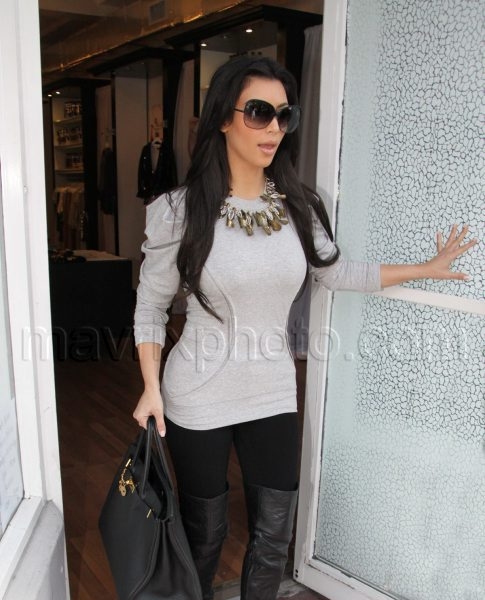 Kim Kardashian visits her shop Dash in South Beach
Kim Kardashian sported a pair of black leather thigh high boots today during a shopping trip to her store Dash in South Beach. She was also filming a short segment for her reality show — wonder if she can deduct her shopping there as a business expense?
Kim stayed for about half an hour trying on some outfits, but she still made time to pose for a photo with a fan. Total class act!