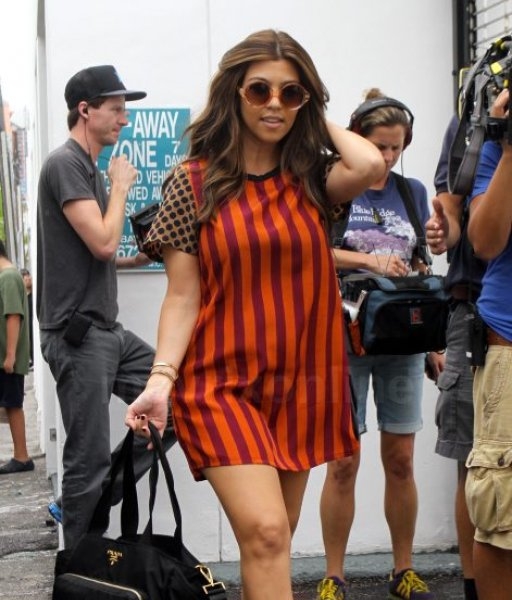 Kardashian Sisters Film Scenes At Their South Beach Dash Store
Kim, Kourtney and Khloe Kardashian take their film crew to their South Beach shop Dash where they are currently filming scenes for the next season of their reality show.
While Khloe and Kourtney appeared to be checking on the business, Kim seemed mostly interested in shopping and picked up a pair of red leather shorts to try on.
Kim was carrying around her cute white kitten which was also in scenes which were filmed earlier today.