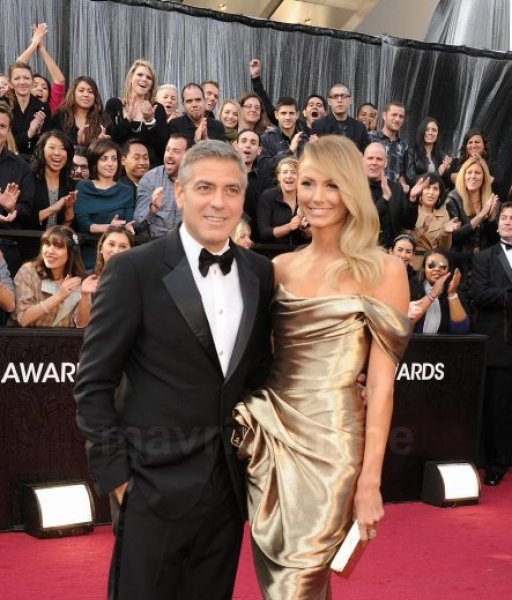 84th Academy Awards Red Carpet Fashion Highlights
It was a star studded night, which included the biggest and brightest actors at the 84th Annual Academy Awards held in the luxurious Kodak Theater in the heart of Hollywood.
Fan favorites, Best Actor nominee George Clooney brought girlfriend Stacy Keibler to her first Oscar ceremony where she was decked out in a gold Marchesa gown that made her look just like one of the coveted Oscar statues.
Additionally, Best Actress nominee Glenn Close, the category winner Meryl Streep and previous winners of the category Sandra Bullock and Natalie Portman stunned, as the personification of elegance.
But the most interesting arrival of the night was comedian Sacha Baron Cohen, who came to the ceremony dressed as his latest character for his new film, The Dictator after he threatened the Academy when his invitation was reneged.