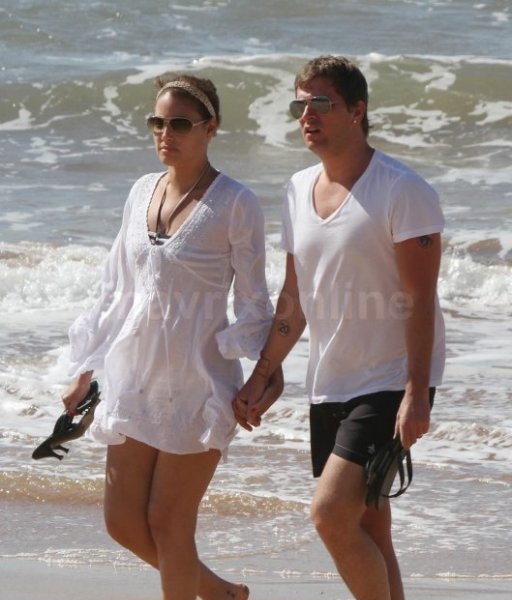 Rob Thomas and His Wife Hit Up Hawaii
Matchbox 20 lead singer Rob Thomas took his wife, Marisol Maldonado, to Hawaii and the two spent the the weekend strolling the beaches. The couple will be celebrating their 12th anniversary next month, so maybe the trip was an early celebration — but I won't be celebrating until he takes his shirt off. Back in the late 90s there were few rockers hotter than Rob Thomas (although Gavin Rossdale still tops that list), so I'm pretty disappointed he decided to go the white-shirt-at-the-beach route.
Side note: how cute does Marisol look? Totally dig her beachwear, even if her husband's leaves something to be desired.