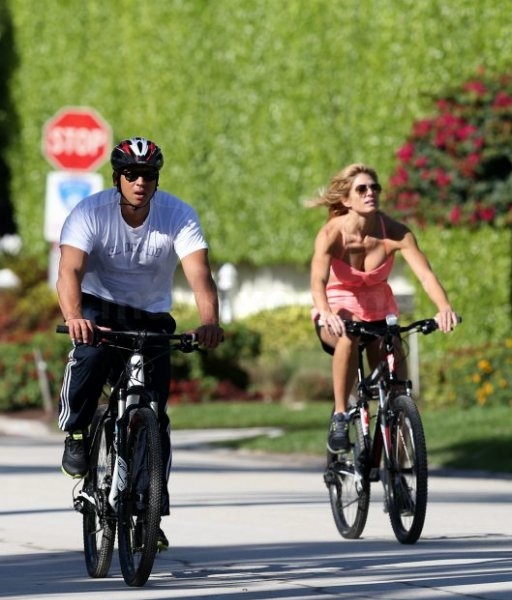 A-Rod Bike Ride With Girlfriend Torrie Wilson
New York Yankees' third baseman Alex Rodriguez along with girlfriend Torrie Wilson were spotted bike riding around his Miami Beach neighborhood while working on their fitness. Putting safety first, Alex was seen wearing a helmet while super fit Torrie went without a helmet.
On Friday, Yankees general manager Brian Cashman announced that Alex is on track in preparing for hip surgery and a tentative date for the procedure has been selected but is not ready to reveal it yet.
The Yankees announced on Dec. 3rd that Rodriguez would have surgery in January after four to six weeks of "pre-rehabilitation." In 2009 Rodriguez had surgery on his right hip but this time it's the left hip that needs operation. The earliest he is expected back to work is in June.