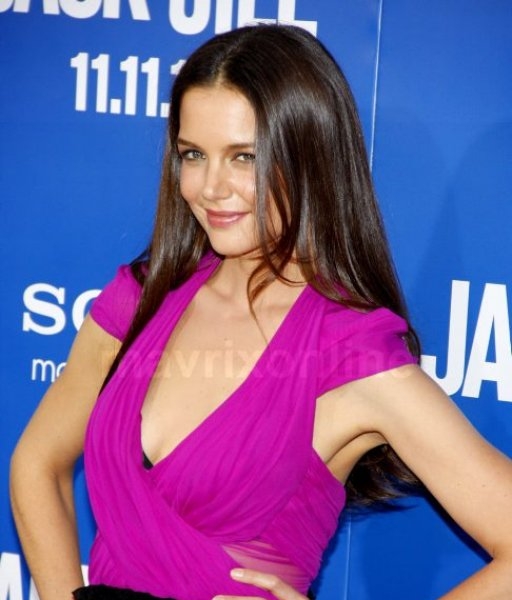 Adam Sandler, Al Pacino & Katie Holmes Attend The Jack & Jill Premiere In Westwood
Adam Sandler's new film Jack & Jill premiered last night at the Regency Village Theater in Westwood, California.
The film features Sandler in dual roles playing both Jack and his sister Jill who comes to stay with her brother, annoying him along the way.
Sandler kept things simple, wearing a black suit and white dress shirt with no tie, bringing in tow his beautiful wife who wore a chic cobalt blue dress and red lipstick.
In addition to Sandler, Al Pacino and Katie Holmes also appeared on the red carpet.  Katie stunned in a fuchsia and black dress and black ankle clasp heels, opting to keep the whole look fun and fresh by wearing her hair down in loose curls.
Al Pacino stole the show, as he manages to do, wearing a blue silk shirt, grey zip-up sweater and tuxedo jacket over that, keeping things cool.
It will be interesting to see what the crew decides to wear at the Jack & Jill premieres that will go on in other cities around the globe.