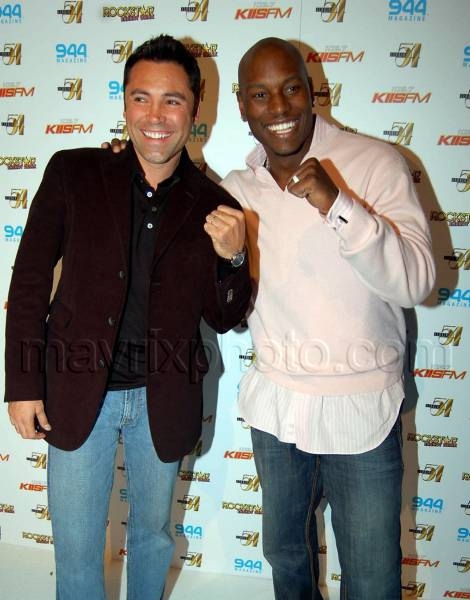 Oscar De La Hoya Peaces Out of the Game
The Golden Boy of boxing, Oscar De La Hoya, announced his retirement from professional fighting today during a press conference. The sporting champ, who has a 39-6, 30 KOs record said:
"After heartfelt discussions with my family and my closest friends, it is with deep gratitude and appreciation that I announce my retirement from professional boxing…Boxing has been the single, most consistent part of my life and although I will miss the ring, I know that it is time for me to step away from the sport competitively and become more active in the other aspects of it that are already in place and ready for me to pursue. My career has been nothing short of magical and I am forever grateful to all of the people who made it possible."
I guess he made enough money to quit!