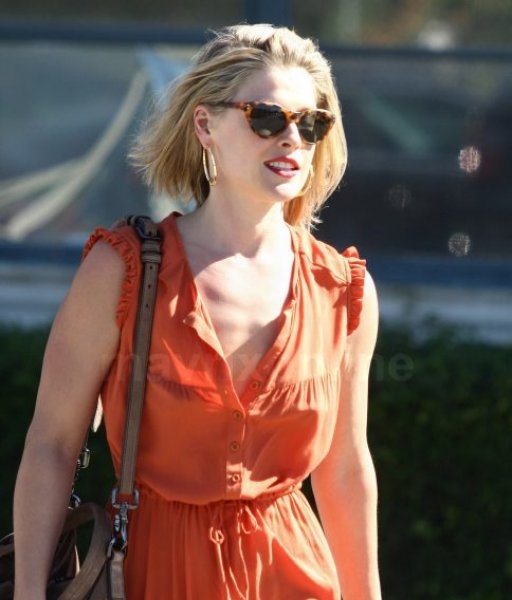 Ali Larter Debuts New Sassy Short Haircut In Los Angeles
Actress Ali Larter is expressing a new side of herself by debuting a new shorter haircut while out and about in Los Angeles.
Larter, who's the mother of a 10-month-old, went from having long hair for a very long time to this new shorter style.  The shorter style gives her a fresh new look without sacrificing time away from her child.
Andy Lecompte, Larter's hair stylist explained to People Magazine:
She really had a strong idea that she was ready for a fresh new look and was not uncertain at all. Ali is loving her new cut! She loves the freedom and ease of it.
Here, Ali's enjoying her new look while wearing an orange maxi dress, tortoise cat-eyed sunglasses & a tan boho bag.  In terms of pairing her effortless hairstyle with this look, I give Ali a 10!