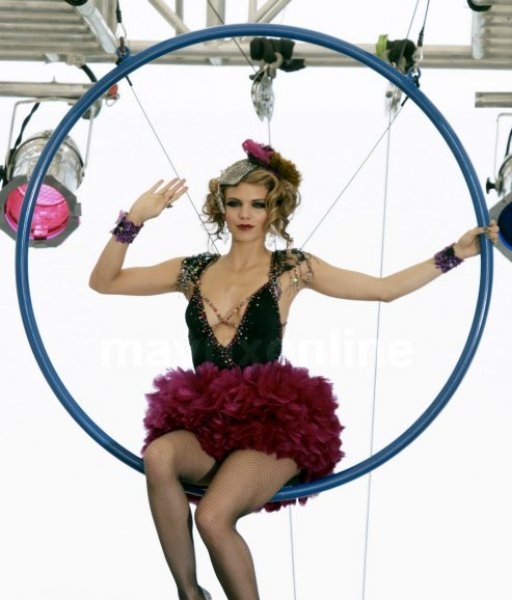 AnnaLynne McCord Has the Best Job Ever
AnnaLynne McCord was filming for 90210 yesterday, and it looks like she's in some sort of circus scene (maybe she's dreaming of being an acrobat animal lover? There's a bunny in that last shot, and that's the best explanation I can come up with). Whatever it is, it's super glam and I'm totally into it.
Being a celebrity blogger is pretty cool and all, but it's not nearly as awesome as getting paid craploads of money to be famous, look fabulous and get filmed while holding adorable animals.