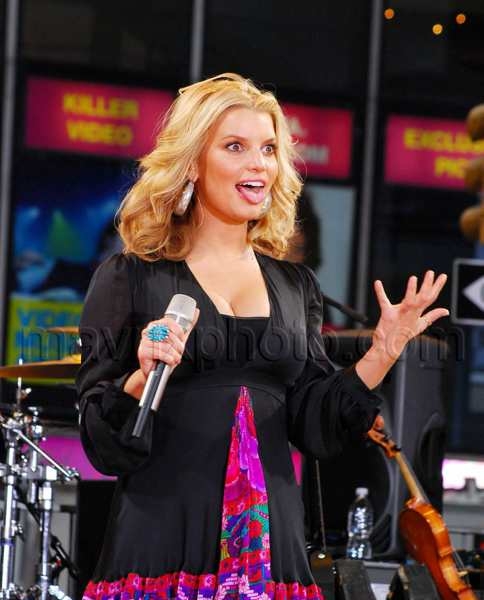 Jessica Simpson Does GMA
Jessica Simpson was on Good Morning America, and I don't even know where to begin about that outfit. The skirt looks like the kind of print that you'd see on a plus-size swimsuit in Florida. Speaking of plus-size, some people are saying that Jess is looking a little large and in charge lately. Personally, I don't really see it. She may be looking heavier, but I bet she's not even approaching the 120 pound mark!
So, she's not fat, but her sense of style is definitely leaving something to be desired. She used to be such a style icon!