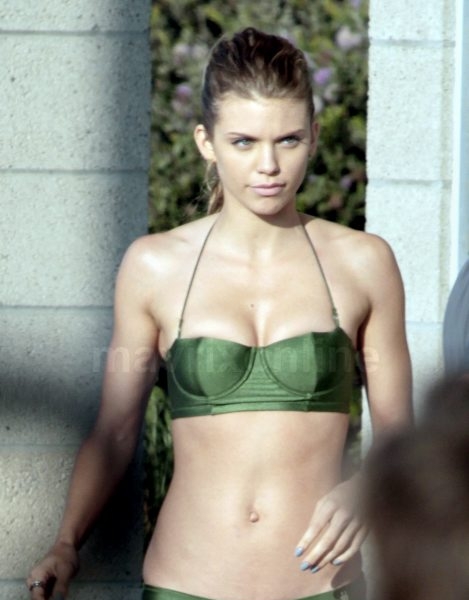 AnnaLynne McCord Rocks A Bikini
As if you didn't already love AnnaLynne McCord, here are some shots of her in a bikini while filming scenes for 90210 in Huntington Beach yesterday. Later, she threw on a robe and some Uggs and chilled out while waiting for her next on-camera moment. If I looked like she does, I'd just walk around naked all day — I seriously doubt anyone would mind.
In other news, AnnaLynne seems like a blast to work with. She was smiling and having a good time (is that even possible to do that while working?) and even blew the photogs some playful kisses.