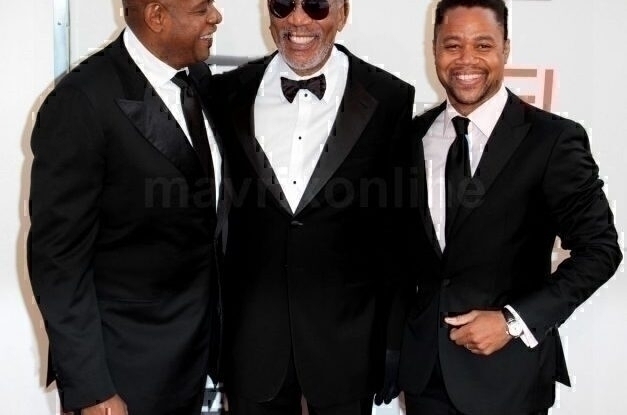 Morgan Freeman Honored At AFI
One of my favorite actors was honored last night in LA and I guess I'm not the only one who thinks Morgan Freeman is great, a whole host of A-listers turned out in support too.
Freeman was the recipient of the The AFI Life Achievement award and was joined by the likes of Dame Helen Mirren, Forest Whitaker, Matthew McConaughey, Cuba Gooding Junior and of course his very proud family.
With 93 acting credits to his name, Freeman is totally deserving of this award. Amongst my favorite movies with Freeman have to be Seven and Shawshank Redemption, both quite serious films. He's not only terrific in those but brilliant in a quiet comedic way in Bruce Almighty.
Congrats Mr Freeman!