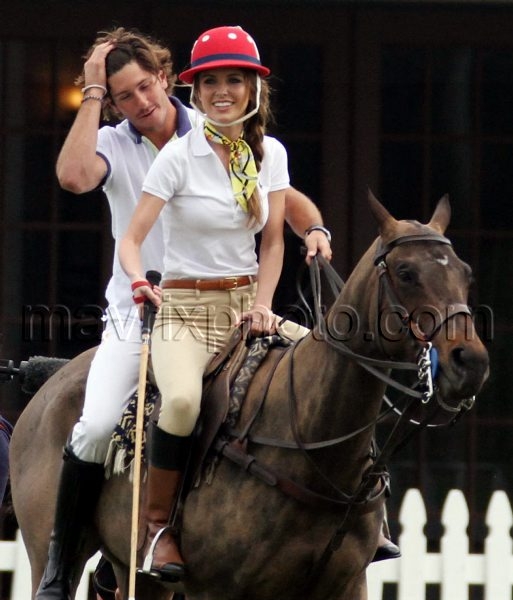 Audrina Patridge Polo Girl
Moving on from her days on MTV's "The Hills" Audrina Patridge is getting in some fun activities for her new reality show VH1's "Audrina".
With her hair pulled to the side in a long braid and a yellow neckerchief on, paired with her riding getup Audrina fit in swimmingly with her polo crowd as she learned to upscale sport at The International Polo Club in Florida.
Getting a helping hand from a handsome gentleman Audrina and her longtime stylist Joey Tierney looked to be having a great time!