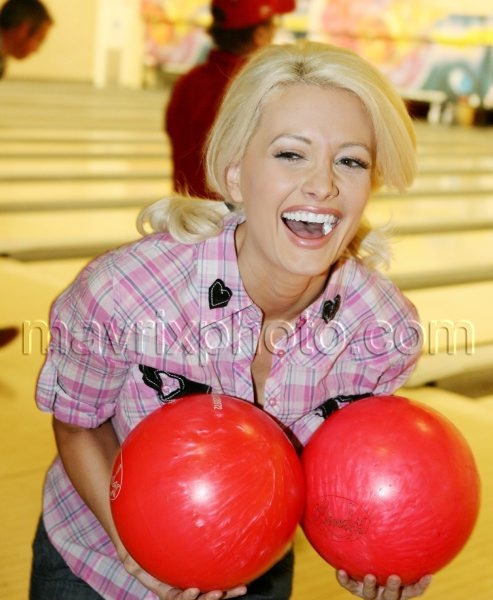 Bowl for the Fight
Holly Madison shows off her pair of bowling balls at the ACS CAN's Second Annual Bowl for the Fight, a charity bowling event.
The former "Girls Next Door" star hosted the event which benefited the American Cancer Society.
Her friends "Peepshow" co-star Josh Strickland, Carrot Top (Scott Thompson) and Louie Anderson all joined in the fun too. Holly floored herself at one point instead of all the skittles but laughed it off.