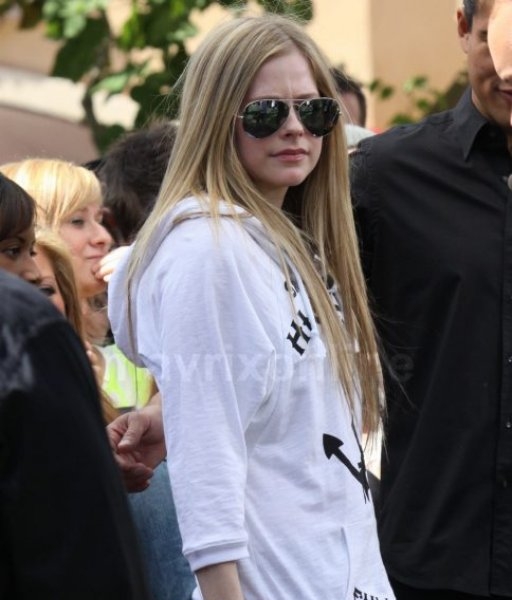 Avril Lavigne Purported To Be Possible X-Factor Guest & Talks With Extra's Mario Lopez
Canadian singer songwriter Avril Lavigne is all smiles as she stops by The Grove in Los Angeles to film an interview with Extra's Mario Lopez.
The "Complicated" singer brings her rocker attitude with her, wearing a necklace that says "F*ck," a word she's previously mentioned is her favorite in the English language.
Currently, Lavigne has been in the studio working on her next album, but rumors indicate that she's is one of Simon Cowell's choices to replace former "X-Factor" judges Paula Abdul and Nicole Scherzinger.
However, competition is stiff, as rumors also indicate that mega pop star Britney Spears and Toni Braxton are also in the running.