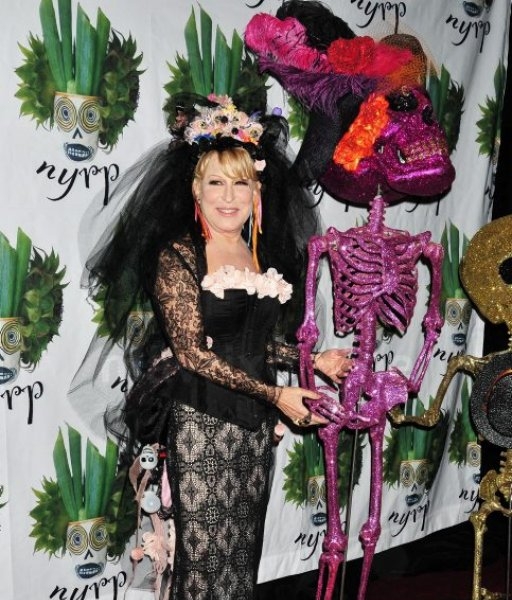 Bette Midler Is A Corpse Bride At The Annual Hulaween Benefit Gala At The New York Restoration Project
The fabulous Miss M, Bette Midler attended her Annual Hulaween Benefit Gala at the New York Restoration Project at the Waldorf-Astoria.
The star of stage and screen wore a form fitting lace dress, topped with a black corset and ornate headdress making her look like a sexy version of the corpse bride.
In addition to Midler, her friends Stevie Wonder, Debra Messing, Daniel Zelman, Alan Cumming, Jon McEnroe, Patty Smyth and Thalia also attended the event.
Over $2 million dollars was raised at the event, where singer Sheryl Crow performed and did a special number with Midler.