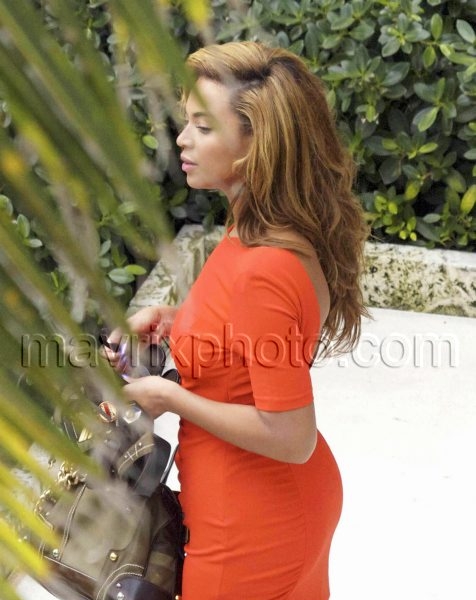 Beyonce Bump?
Amidst pregnancy rumors, Beyonce wears a figure hugging fiery  orange dress as she walks in the grounds of her Miami Beach hotel with Jay-Z.
Reports are that Beyonce and her rapper husband Jay-Z  are expecting their first child together and that she is in her first trimester of the pregnancy.
Despite the rumored pregnancy being unplanned and that she had wanted to finish another album and world tour, Beyonce is said to be overjoyed.
If it is true, congrats to the two of you!