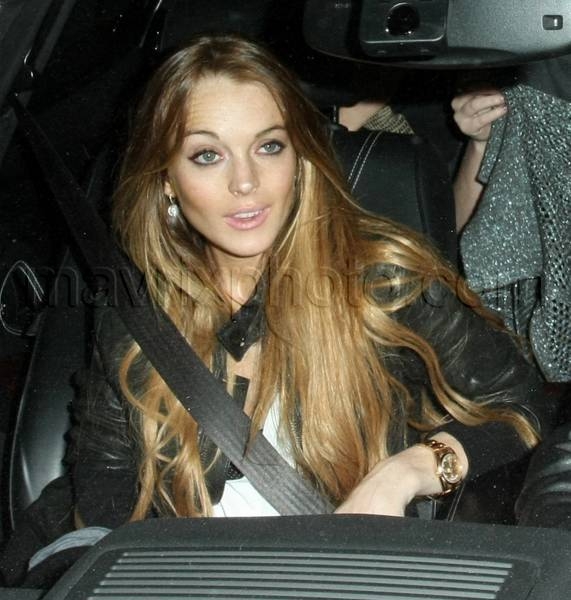 Lindsay Lohan and Samantha Ronson Hang Out
Lindsay Lohan was spotted leaving Bar Deluxe in Hollywod with Sam Roson and two gal pals. Lohan made lots of faces at the photogs and was looking like she'd seen better days. Maybe promoting her new tanning line is wearing her out?
She waited in the car for Sam, who was driving, but they looked a bit confused at one point – was it how to drive or how to use the stereo?