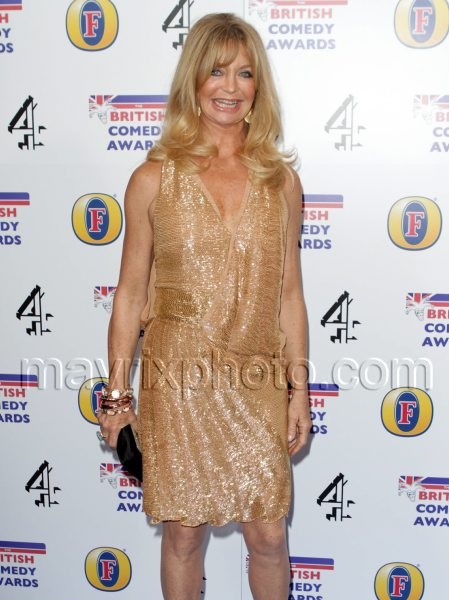 British Comedy Awards
The British Comedy Awards were held in London last night but one star stood out for me. Goldie Hawn, not just because she is one of the most beautiful actresses of all time and because of her gorgeous gold dress, but also because she is a fantastic comic… ever seen Private Benjamin? Overboard? Death Becomes Her? It's not until you start to read through her acting credits you really grasp how great she is in comedic roles… so many classics!
Anyway, back to the awards…. Goldie was in good company with many great comedians , Graham Norton… love him! Vic Reeves, Jo Brand, Noel Fielding and David Mitchell to mention a few.
Funnyman Russell Brand was a no show on the carpet however… he reportedly couldn't appear in person and he chose to be with his close pal, Italian film producer Martino Sclavi, who is said to have a tumor. He didn't however miss out on his award for 'Outstanding Contribution To Comedy' which he accepted via video message saying: "I'm really sorry I couldn't be there. One of my friends is really ill and there's no way I could travel."