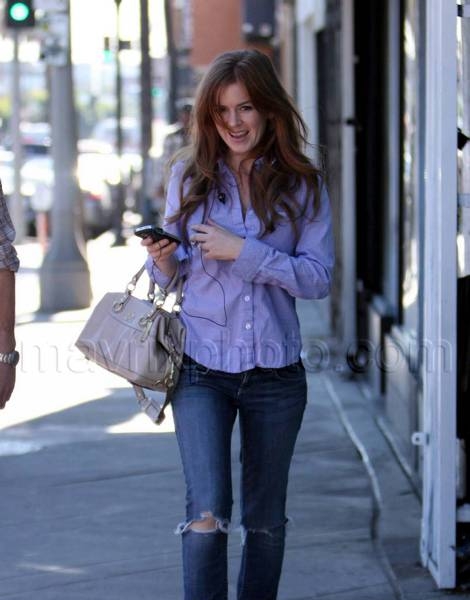 Speaking of Isla Fisher…
I was just talking about Isla Fisher earlier today, and lo and behold, we got new pictures of her in! She really is a rising star in the industry, and is starring in the movie Confessions of a Shopaholic, due out in February. Based on the novel of the same name, the film tells the story of a college grad who lands a job as a financial journalist in New York City, supporting her shopping addiction which leads to her falling for a wealthy entrepreneur.
Isla can do no wrong in my eyes. She's married to Borat, which scores her lots of extra points. Plus, she seems to have a great sense of humor, as evidenced by her sweet comedic timing. Love her!