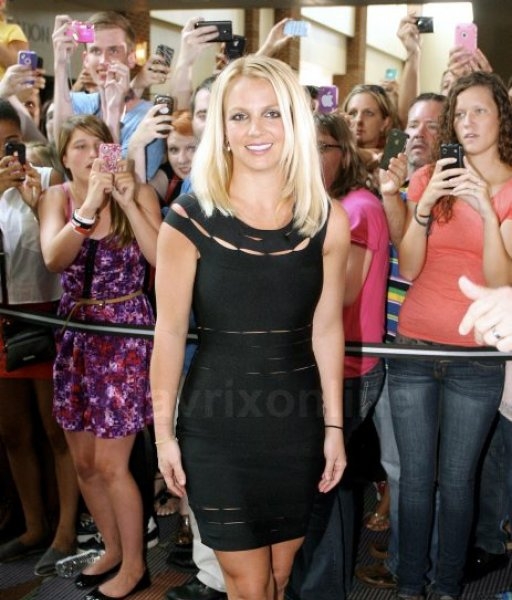 Britney Spears, Demi Lovato At X Factor Auditions In NC
Judges Britney Spears, Demi Lovato and LA Reid arrive for "The X Factor" Auditions held in Greensboro North Carolina this weekend.
Spears was back at work after a short trip to Maui with the family where she tweeted photos of her amazing Bikini body.
Spears opted for a LBD for this round of the live auditions in NC while Demi went for a more colorful look with a quirky ponytail.
Who is excited for this next season of X Factor?