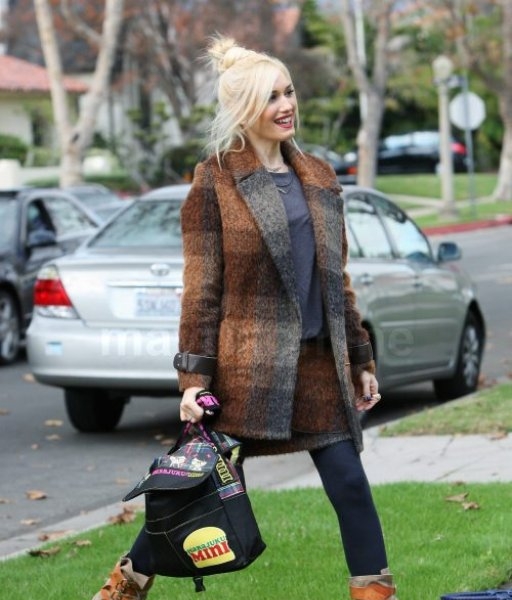 Gwen Stefani & Gavin Rossdale Take Zuma & Kingston Thanksgiving
Gwen Stefani, the merriest mom in Hollywood got her rock 'n roll on when she took her family to spend the Thanksgiving holiday at her mother's house.
Gwen, 42, was accompanied by her husband, British rocker, Gavin Rossdale, 46, and their two children Kingston and Zuma.
The entire family looked dapper, dressed for the sunny Los Angeles weather with Gwen wearing an autumnal colored wool skirt and matching blazer, pairing it with blue leggings and a grey t-shirt.
However, Kingston stole the show with his adorable bow tie and converse combo, wearing pieces from his mother's new Harajuku Mini clothing line out in Target stores now.