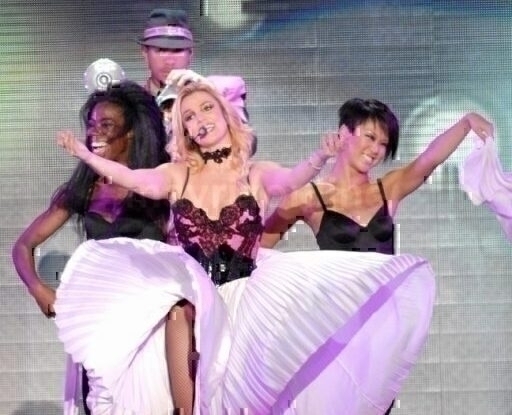 Britney Spears Is A Femme Fatale On Stage In Abu Dhabi
"Criminal" singer Britney Spears made a pit stop in Abu Dhabi where she performed some of her greatest hits from her Femme Fatale world tour while helping to kick off the three nights of Yasalam live performances on Yas island.
This is the first time Britney has ever performed in the UAE captial and had to tone down some of her outfits to comply with the more conservative nature of Abu Dhabi.
Despite the modifications, Britney managed to look amazing, as usual, and one outfit in particular was very on-pulse… a Marilyn Monroe inspired skit. Seems everyone's gone mad for Marilyn at the moment, Lindsay Lohan is said to have recently done a Playboy shoot inspired by the Icon and of course My Week With Marilyn is about  to take movie theaters by storm.
Next up is for Britney is Brazil.