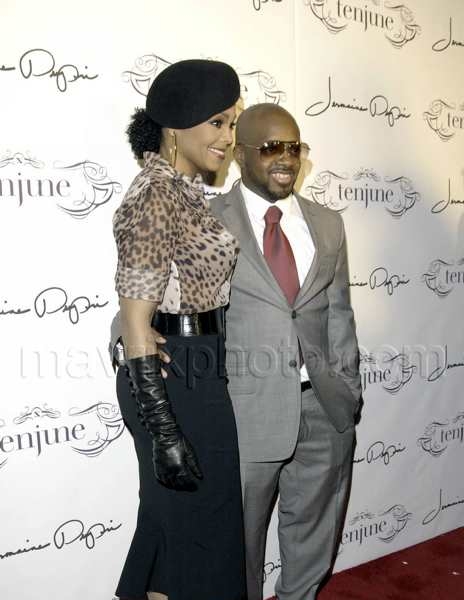 Jermaine Dupri Celebrates His Birthday
Jermaine Dupri and Janet Jackson went out to Tenjune in NYC last night to celebrate Jermaine's 36th birthday. Happy birthday, Jermaine! Even better, CoCo and Ice T were in attendance. Every time I lay eyes on CoCo, who is in my MySpace Top 8, my respect and admiration for her grows. She's the epitome of demure class, and for that I will always adore her.
On a completely different note, how is it that Janet Jackson doesn't seem to age? It doesn't seem that long ago that all of the weekly tabloids were pointing out how fat she was, and here she is looking as skinny as ever. It's like she's straight out of Death Becomes Her or something. Jermaine must also be on the same beauty regimen, because he doesn't look a day over 25.