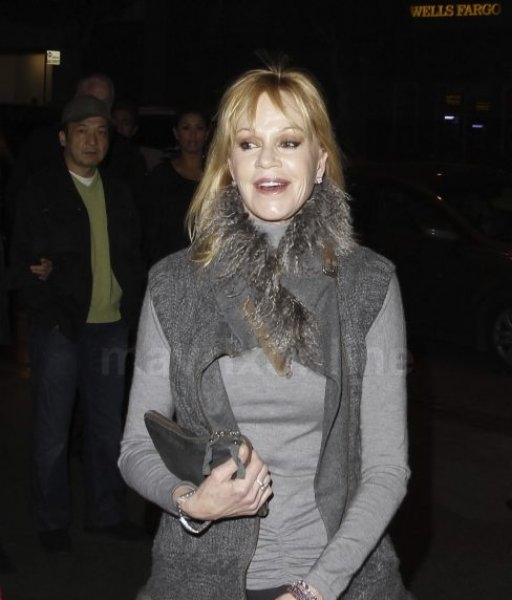 Every Little Thing Melanie Griffith Does Is Magic At Sting Concert In Los Angeles
Iconic sex symbol Melanie Griffith put aside a little time for herself when she attended the Sting concert at the Wiltern in Los Angeles.
Griffith's husband, Spanish actor Antonio Banderas, is currently traveling the globe to promote his new film Puss In Boots giving Melanie some time to herself.
The Working Girl actress looked anything but like a working woman, she shined in charcoal leggings, a long sleeved grey t-shirt, knee high grey boots and a silver faux fur lined vest.
Griffith is currently gearing up to star in a new Lifetime pilot called "American Housewife," which is currently still casting actors.