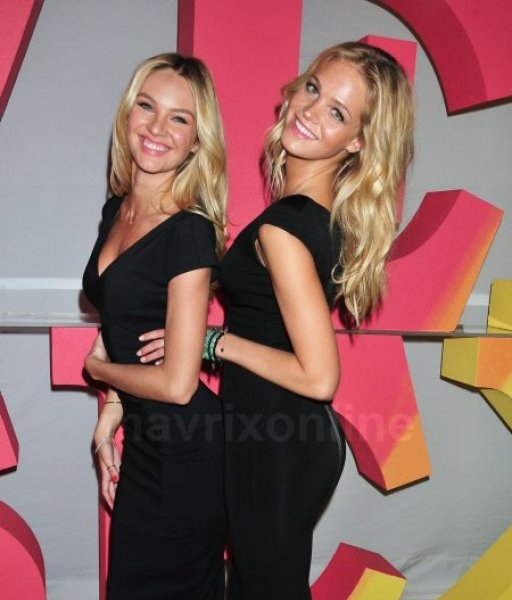 Candice Swanepoel & Erin Heatherton Pose In Victoria's Secret's New Push-Up Bras
Victoria's Secret models Candice Swanepoel and Erin Heatherton make an appearance during the ongoing Very Sexy Tour at the Herald Square Victoria's Secret.
The dynamic duo strut their stuff while highlighting the awesome new editions to the incredible new styles and shapes of Victoria's Secret's popular Push-Up Bra.
The beautiful lingerie models don a sleek uptown look with form fitting black cocktail dresses and stunning Louboutin heels but it was the shape wear underneath those clothes that really popped.
Previously, the Victoria's Secrets models were spotted in South Beach, Florida where they kicked off the Very Sexy Tour.