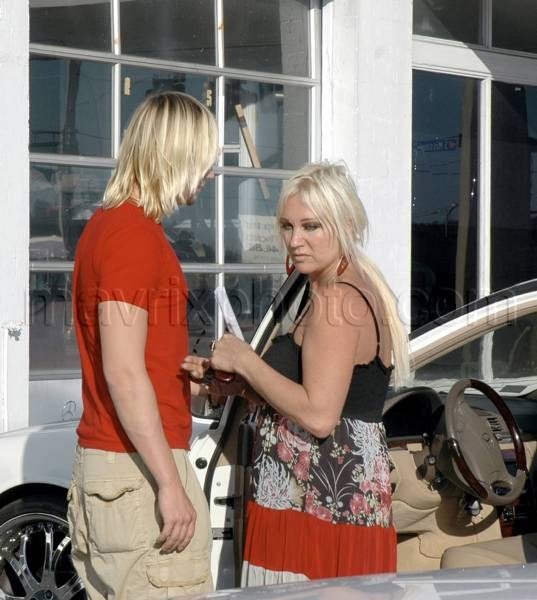 Linda Hogan was in a Car Accident
Linda Hogan (her real last name is Bollea) was in a car accident earlier today. It happened less than 1/4 of a mile from where her son, Nick, got into his infamous accident that left John Graziano brain dead.
Linda's white Mercedes was rear-ended by a red Camero, which incurred most of the damage. Charlie Hill, Linda's boy-toy, arrived at the scene minutes later.
I'm glad everyone seems to be okay, but maybe the Hogans should just stay off of the road for a while.