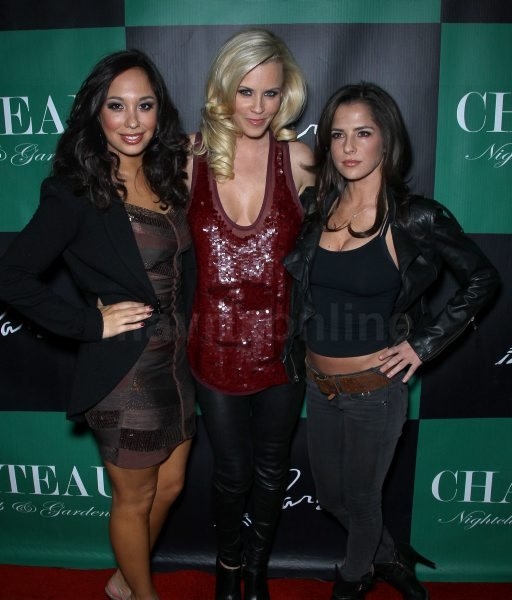 Jenny McCarthy, Cheryl Burke Live It Up At Chateau Nightclub In Las Vegas
Jenny McCarthy got down in dirty in Sin City with her pals "Dancing With The Stars" alum Cheryl Burke & model Kelly Monaco while the trio posed for photos on the red carpet outside the Chateau Nightclub in Las Vegas.
The three single ladies vamped it up for photographers, flirting with the cameras and generally enjoying themselves outside the nightclub.
Each woman shined in her own way, especially former Playmate & actress Jenny McCarthy, who sparkled in a sleeveless burgundy colored sequined top with leather pants and platform booties.
McCarthy and pals spent the rest of the evening enjoying themselves inside the club, like lovely single ladies should, just ask Beyonce.