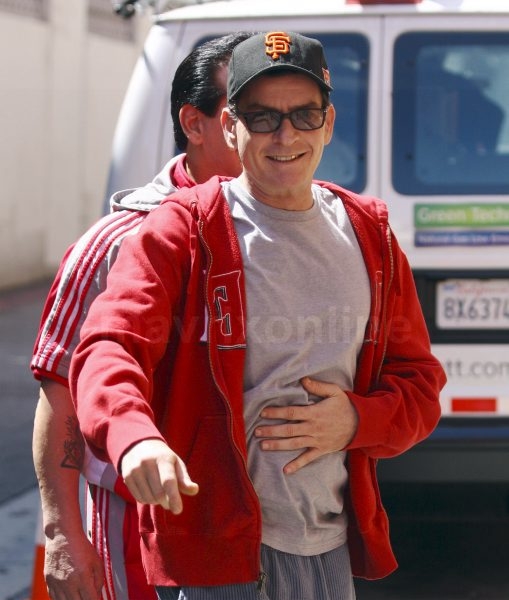 Charlie Sheen To Be Roasted!
Charlie Sheen gives the thumbs up and looks pretty happy despite being a goddess free zone these days as he makes his way to a meeting in LA.
And get this, I've just heard that Charlie Sheen is going to be the next celeb up for a roasting on Comedy Central and NOTHING is off limits……..this is going to be gooooood! Sadly we will have to wait til September to see it but I am sure the wait will be worth it.