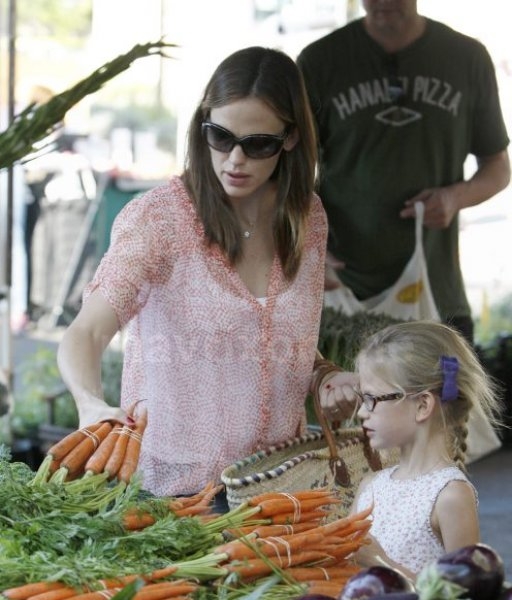 Jennifer And Violet Farmers Market Shopping
Actress Jennifer Garner along with her daughter Violet were spotted purchasing fruits and vegetables at a farmers market in L.A.
The mother daughter duo were seen having such a great time picking out produce that at one point Violet was seen sampling some grapes.
Jennifer and her six year old daughter left with their arms full of bags, no doubt with goodies to share with the rest of the family.