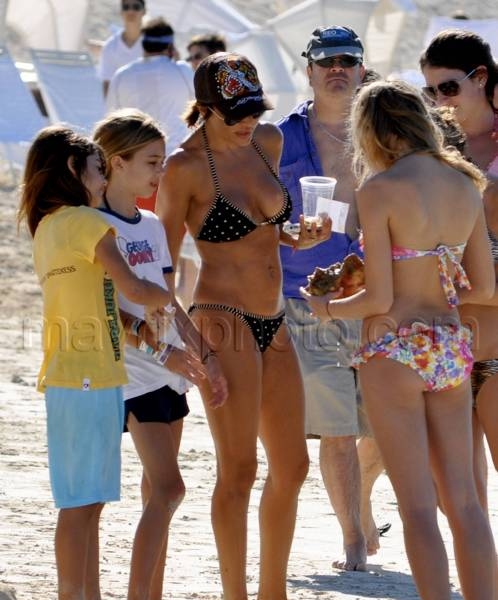 MavrixOnline Exclusive: Lisa Rinna
Wow, I am so good to you guys. First I posted pics of Solange in her bikini, and now I'm giving you more half-naked goodness. If this isn't a good way to ring in the New Year, I don't know what is.
So, while I'm freezing my ass off in Pittsburgh, Lisa Rinna is enjoying a relaxing and warm Caribbean vacation. I have to say, when I first heard that she was going to do Playboy again, I didn't think it was such a sexy idea. Looking at these pictures of her in a bikini, though, is changing my mind a bit.
She must have crazy good genetics, because she's dangerously close to 50. You'd never guess, right?