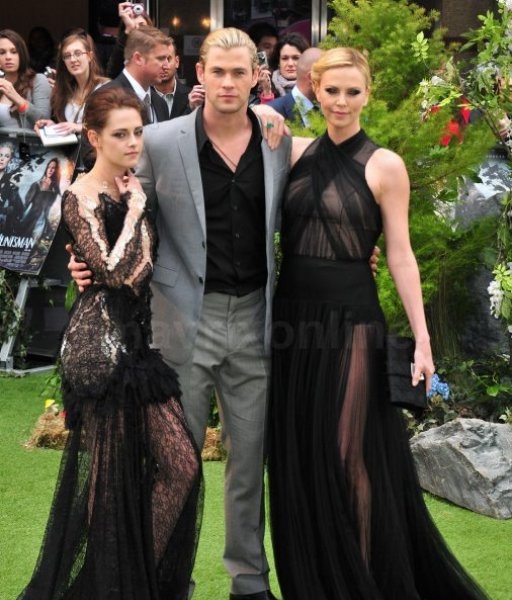 Charlize Theron & Kristen Stewart Sheer Beauty At Snow White Premiere
Dazzling duo Kristen Stewart and Charlize Theron both opted for gorgeous sheer black dresses for the London premiere of Snow White and the Huntsman. It's a hard call to say who won in the fashion stakes, I might even have to say it's a draw on this one.
Universal's edgy take of the traditional Snow White tale is set to become a classic I think. Watch the trailer here www.snowwhiteandthehuntsman.com
Charlize plays the best evil step-mom EVER! She took the role so seriously in fact that she actually tore a stomach muscle on set during a screaming scene.